2003
2004
Axminster woodturning and Woodcarving exhibition and comptetion 2003
I joined the Tools 2003 (Axminster woodturning and woodcarving exhibition and comptetion) the first week of november 2003 in Exeter Devon. I brought some woodturnings with me from Holland and I am very proud to have won Gold in the Open Category of Woodturning.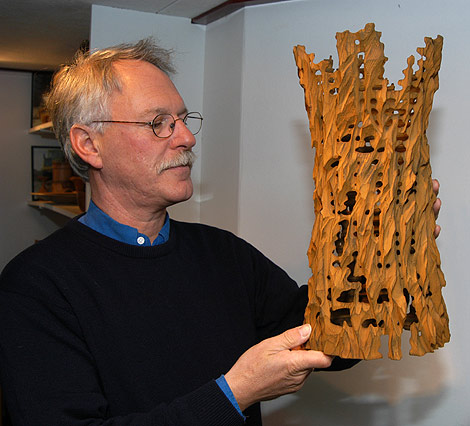 This Open form is in exhibition SEA TOT ODYSSEY in St Pauls, Minasota USA
I am even more proud that the winning piece (three vases from the FINALE SERIES) has been bought by the famous DANIEL COLLECTION OF FINE TURNED WOOD.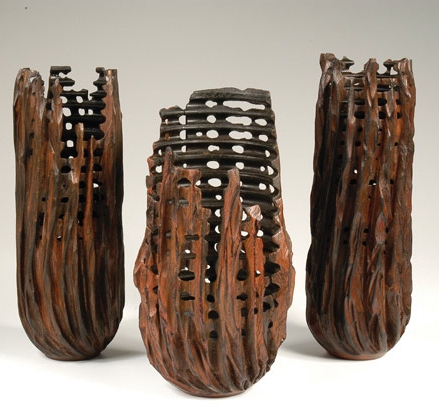 As every year it was a great show.
Axminster woodturning and Woodcarving exhibition and competition 2004
This year I joined again the Axminster woodturning competition. This year I won the special prize in the Open Category with Cloudy Sky.